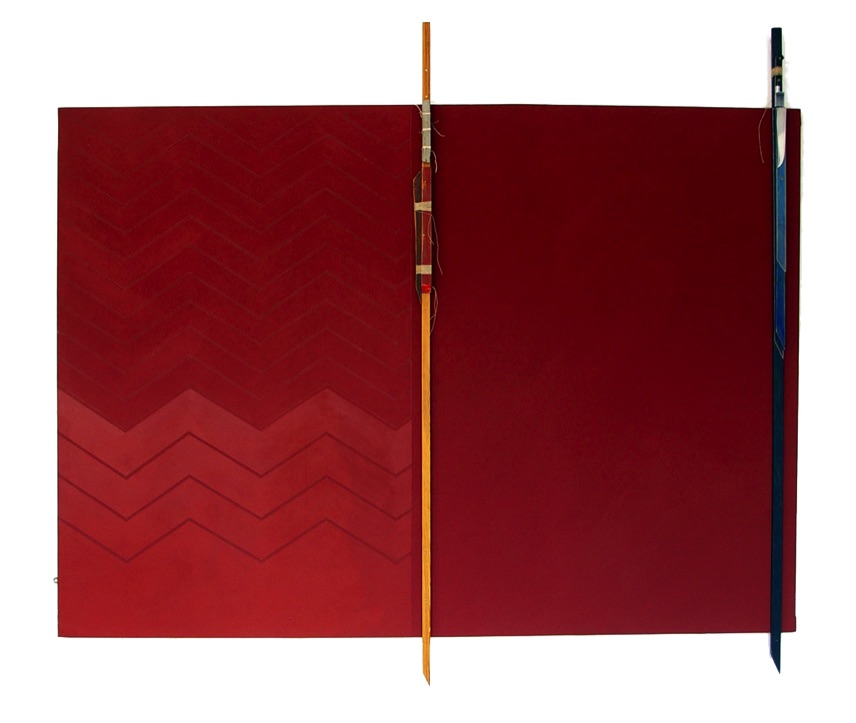 Richard Cox studied Fine Art for 8 years in Southend, Newport, Birmingham and London. He moved to live in Wales UK in 1975. He has a background in teaching in various Art Schools in UK and abroad, and as a Visual Arts Officer with S E Wales Arts and The Arts Council of Wales, running the Artists in Residence Programme in Wales between 1984-98 where he set up nearly 200 residencies in the UK and internationally.
From 2004 - 2013 he was a Senior Lecturer at Cardiff School of Art & Design where he was director of Howard Gardens Gallery. During this period he organised over 60 solo and group exhibitions presenting the work of 254 different practitioners in fine art, craft, photography and architecture disciplines.
Since 2000 he has had a series of solo exhibitions in the UK and abroad. In Japan, USA, India, Brussels and the UK. In 2005 he toured, 75 30 05 Unfinished Business, to six galleries in the UK, and between 2008-2018 his touring exhibition of Digital Photographs and drawings, "Subterranean Architecture. Stepwells in Western India", has been shown in 17 galleries in the UK, India and America. Images from this show were part of the Science Museums exhibition in 2017-18 'Illuminating India. 5000 Years of Science and Innovation'.
Richard Cox has had strong associations with Rajasthan since first visiting India in 1993 to set up the Wales Rajasthan Visual Artists Exchange. This project was supported by the Charles Wallace India Trust, The British Council and the Arts Council of Wales (the organisers) between 1993-98. During this five year period 35 artists from Wales and Rajasthan participated. The impact of the rich visual culture of India, and in particular aspects of traditional architecture, Stepwells and the four existing stone observatories created by Jai Singh II between 1715-40 have influenced the developments of Richard's work. During the Spring of 2007 he engaged in a research tour of Gujarat and Rajasthan visiting Stepwell sites and three of the Jantar Mantar sites documenting and recording images. Return visits each year since then have extended this work and added to and expanded the touring exhibition. During 2010 he worked with INTACH India National Trust for Culture and Heritage, documenting stepwells in Haryana.
In addition to the current photographic work from India his work has also dealt with architectural influences from Japan, (The Higashi Series) where he was Artist in Residence in the Fine Art Dept. at Hijiyama University in 2003.
A very long standing interest the designs of American Cars have featured in his drawing since the late 1960s and he has worked and visited the USA many times developing an extensive visual archive on the subject. His exhibition Dreams From Detroit has toured and most recently shown in 2020.
He has been a visiting lecturer to various colleges since the 1970s including at The Royal College of Art, UCLA, Pennsylvania Academy of Fine Arts, Kunstakademiet I Trondheim, Delhi College of Art, etc.
In 2015 his solo exhibition "Fifteen Sixtynine" was seen at the School of Art Gallery and Museum, Aberystwyth University, and in 2016 at Art Central, Barry South Wales.
In 2023 he will be exhibiting aspects 1SSUE and related artists books in the Special Collections Dept of Cardiff University. Beyond Borders, an exhibition based upon 1SSUE is currently touring internationally, curated by Heather Parnell. The complete 1SSUE collection (1-52 2002-2023 to date) is held in the collection of the Bodleian Library, Department of Rare Books, Oxford University.
RICHARD COX
Tel +44 (0)2920  236265
162 Kings Rd, Canton, Cardiff CF11 9DG
Studio 54b Bute St, Cardiff CF11 6AF
Chandigarh
https://www.youtube.com/watch?v=IqICT1eyXLo
1SSUE ARCHIVE
https://1ssue-project.tumblr.com/post/169589100325
https://1ssue-project.tumblr.com